14 Days wildlife Safari & Zanzibar Beach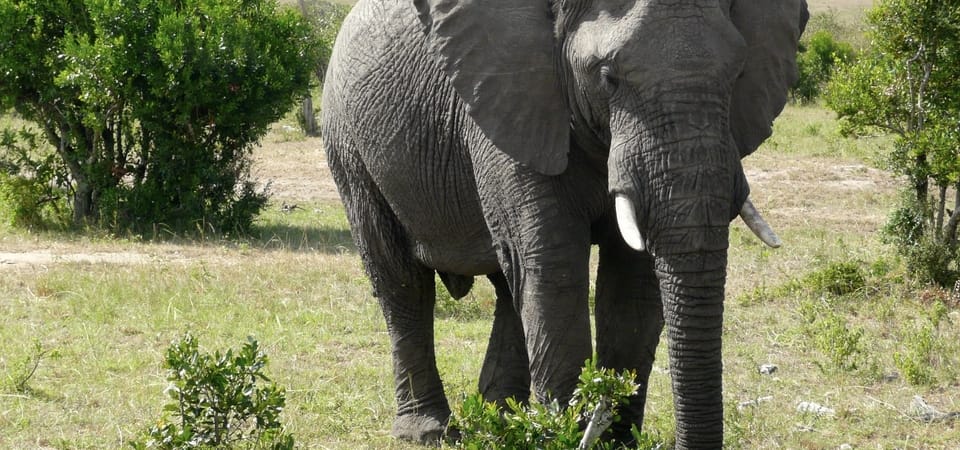 This is our typical for 14 days Tanzania Safari and Zanzibar. If you are planning a two weeks tour in Africa, you and your partners or for your family then this is the most ideal safari package.  A Tanzania Safari to the Northern Tanzania with an extension to the island of Zanzibar offers a great experience of two of the major highlights of a holiday in Tanzania; Bush and beach.
The package is famous among families and partners who wish to make the best of their visit to Tanzania and Africa at large. Tanzania safari and beach Zanzibar is such a splendid way to visit Africa and a good value for your money. This is owing to the fact that safari in Northern Tanzania includes both the famous Serengeti National Park and the Ngorongoro Crater, which is a world heritage site.
Our safari trips price starts from $175 per person per day. For more information about your specific safari trip, please get in touch with us. Click here to contact us.
For the Zanzibar Tour, the price starts from $75 per person per day.
all airport pick up and transfers in private car

days private safari

Transport and wildlife drives in modified 4 x 4 Land Cruiser with photographic roof hatch

Services of a professional English speaking safari guide

All wildlife reserve entry fees

All game drives as mentioned in the itinerary

03 x 0,5 l mineral water per person / day during game drives

03 x 0,5 l mineral water per person / day during game drives

Domestic flight Serengeti to Zanzibar including taxes

HB at Planet Lodge (or similar), Arusha.

FB at safari lodges or tented camps as per itinerary.

HB at Ocean Paradise Resort / Superior garden rooms, or similar at Zanzibar.

HB at Tembo Hotel in Stonetown or similar boutique hotel

Private tours on Zanzibar as indicated on the itinerary

Value Added Tax by Tanzania Revenue Authority
International Flights

All items of a personal nature

Gratuities for safari guide and lodge staff ( please tip separately)

Travel insurance if needed

Visa fee ( 50 US$ /100 US$ for American or Irish Passport holders – to be paid upon arrival)

Drinks and beverages in lodges

Hot Air Balloon Safari at Serengeti (549 USD per person), including concession fees
DAY 1: ARRIVAL IN TANZANIA
On this day of arrival, you will be met at Kilimanjaro International Airport /at your arrival point by our representative and safari Manager who will transfer to the Planet Safari Lodge around Arusha for safari briefing then relax with your safari starting tomorrow.
DAY 2: ARUSHA – TARANGIRE NATIONAL PARK
Depart after breakfast and drive to Tarangire National Park the third largest park in Tanzania and the theater of the wild in Tanzania. The tarangire national park has a lot to offer you in terms of wildlife and the awe-inspiring sights of the gigantic baobab that dot the park. The Tarangire River is the lifeblood of this wonderful reserve and it ensures an abundance of wildlife along the river when they come to get a fair share of the valuable commodity, especially in dry seasons. Among animals spotted in Tarangire include, lions, elephants, leopards, Oryx, dik-diks, and a wide range of birds species. Later in the afternoon, you will check-in at Lake burunge  Tented Lodge for dinner and overnight.
DAY 3: TARANGIRE – LAKE MANYARA NATIONAL PARK
Early morning game drive is worth taking if you wish and after breakfast depart Tarangire National Park for Lake Manyara National Park. Lake Manyara is a small beautiful national park famous for the legendary tree-climbing lions and many other large and small mammals. Lunch can be served at the numerous picnic sites in the park or if you wish you may go for hot lunch at the lodge before returning for game drives in the afternoon. You will drive in the late afternoon for dinner and overnight at kigongoni tented lodge at Karatu. All meals included.
DAY 4: LAKE MANYARA – NGORONGORO CRATER TOUR
If staying around Manyara / Mto wa Mbu area, leave Manyara in the morning after taking breakfast and drive via Karatu town to the Ngorongoro Conservation Area. After registration at the Loduare Gate, you will drive up to the Crater rim and make your first stop at the View Point. Here you will have the most stunning views over the Crater floor then you embark on your descent down the 600-meter walls for game viewing. In this world's largest unbroken caldera if you are lucky you will spot the Big five on the same day. Ngorongoro Crater is world-renowned for its unparalleled concentration of animals and birdlife and among the species that you can spot freely includes; zebras, topis, elands, warthogs, hartebeests, and many more. The list is endless. In the late afternoon, we ascend up the Crater Rim to check-in back at the Ngorongoro Farm House. All meals included.
DAY 5: OLDUVAI – SERENGETI NATIONAL PARK.
After breakfast in the morning, you check out of the lodge at Ngorongoro and drive to Olduvai Gorge where Dr. Louise and Mary Leaky discovered old fossils of a hominid called Australopithecus Boisei. This discovery led to the theory that Africa is the cradle of mankind, and at Olduvai Gorge, you will be lectured briefly about the theory and the discovery. Thereafter you will drive to Serengeti through the Naabi Hill Gate where you will stop briefly for registration. This day you will take a picnic lunch and go ahead with the game drives in the plains for the rest of the afternoon then drive to the Serengeti Tortilis Camp or similar camp at central Serengeti for dinner and overnight. All meals included
DAY 6: FULL DAY SERENGETI NATIONAL PARK.
On this day you will have the chance of going for a morning game drive at dawn (If you wish)to see nocturnal animals retiring and the diurnal species waking up for a new day under the beautiful African rising sun. You will then go back to the lodge/camp for breakfast then leave with a lunch box for a full day of game drives on the endless plains of Serengeti. Depending on the months that you have traveled you may witness the Great Migration that involves the movement of over a million and a half wildebeests together with zebras and gazelles in what is the largest mass movement of animals on the planet. Other resident animals include lions, leopards, cheetahs, elephants, topis, elands, dik-diks, baboons, and many more. Serengeti is also very popular for an amazingly large number of birds species. Overnight at Serengeti Tortilis Camp or a similar camp at central Serengeti. All meals included.
DAY 7: SERENGETI – FLIGHT TO ZANZIBAR ISLAND.
The last early morning game drives at dawn if you wish but if you don't, you take breakfast and drive to the Seronera Airstrip to take your flight to the Zanzibar. On arrival, you will be met by our driver who will transfer you to the Ocean Paradise Resort where you will check-in and be left to relax. Dinner and overnight at the Beach Resort.
DAY 8-12: BEACH RESORT ZANZIBAR.
These days are spent at the beach resort in Zanzibar where you can choose from the various water sports /activities on offer at the Diving Club on-site, or just soak it up at the resort. It is a beach vacation after all.  Diving in Zanzibar can be arranged in advance or spontaneously at the resort.
DAY 13: STONE TOWN AND ZANZIBAR SPICE TOUR.
On this day after breakfast, you check out of the beach resort and we drive to the Spice plantations of Zanzibar. At one of these legendary plantations of the spice island of Zanzibar, we get to explore the history of the plantations as well as learn more about the spices and fruits that were introduced to the island by explorers from the Arab world and some from Europe. We get to sample also a sumptuous lunch at the spice plantations to get a taste of local Swahili dishes. After this tour in the afternoon we head to Stonetown for a tour of this ancient town that has been also declared a world heritage site by the United Nation body; UNESCO. We go down the narrow alleys and streets and get to see the cathedrals, the Old Fort, the house of wonders, and the Peoples Palace as well. It is an opportunity to buy some spices as well as some souvenirs. Overnight is at Tembo House Hotel in Stonetown.
Day 14: Transfer to Zanzibar Airport – Departure.
Depending on your flight schedule and departure point you will be transferred to the Zanzibar Airport to take a flight back home. If you are flying out of Dar es Salaam or Nairobi, we will arrange a connection flight for you to catch your flight back home.
You can stay at upgraded standard luxury lodging on safari or cheaper mid range accommodations at Zanzibar. The Safari and Zanzibar tour is fully flexible and customizable.
***End of Service***
Having any problem booking this tour?
You may be interested to visit: