10 Days Wildlife Adventure And Zanzibar
Arusha & Zanzibar, Tanzania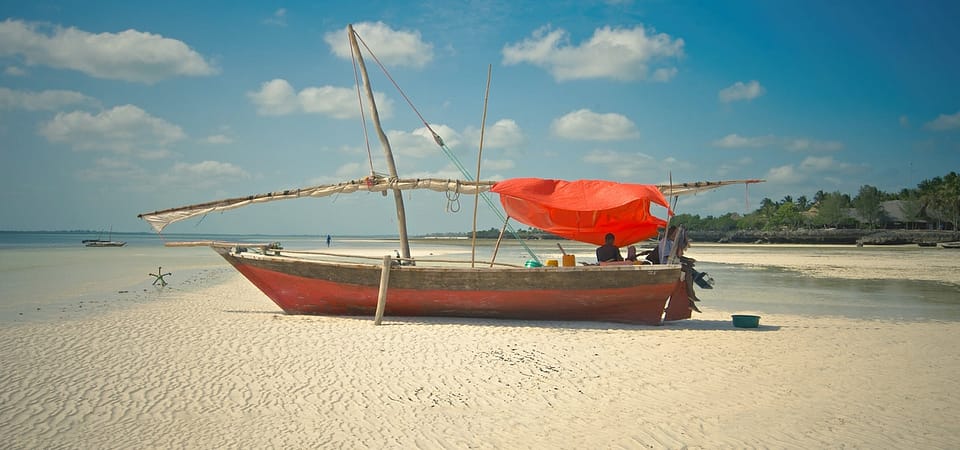 This amazing safari will take you to Manyara, Serengeti, Ngorongoro, Lake Eyasi and Tarangire national parks. This safari takes you not only to the prime wildlife game parks and reserves but also offers you the rare chance to experience the cultural part of Africa. This tour gives you the chance to get closer to the only remaining hunter-gatherer tribes of the Hadzabe and Datoga people who still make a living from hunting small wild animals and gathering wild fruits. These people are also referred to as the Bushmen. the best place to visit in Tanzania.
Our safari trips price starts from $175 per person per day. For more information about your specific safari trip, please get in touch with us. Click here to contact us.
For the Zanzibar Tour, the price starts from $75 per person per day.
All park entrances, hotels and administrative fees

Meals are in FB board while on safari

Transfer to and from Airport

4WD transportation while on safari

Airport pick up and drop off in Zanzibar

Lunch box while you on safari.

Camping equipment (Tents, Mattresses)
All items of person nature such as telephone call, fax, email etc

Tips and gratuities to hotels, lodges, porters, camp staff and driver – guide(s)

Alcoholic and non alcoholic drinks

Laundry services

Flight to Zanzibar

Visa and International flight
You will be picked up from Kilimanjaro International Airport and transferred by private vehicle to Arusha for your dinner and overnight stay. If time allows, you will have time to do walking tour in coffee plantation or option to visit Arusha National park before your big adventure starts. Dinner and overnight at Meru View Lodge with Dinner and Breakfast Included
Day 2: Arusha to Lake Manyara
Our Tanzanian safari starts at 8:30 as we drive from Arusha to Lake Manyara with a picnic lunch en route. We enter the majestic Lake Manyara Game Park and embark on the first of the six Tanzanian safaris. This small park is sandwiched between the Rift Valley escarpment and the large sodiforous Lake Manyara. It is a pretty location, with a good range of game, including giraffe, elephant, baboon and the rarely seen tree-climbing lion. Overnight: Twiga campsite
Day 3:  Lake Manyara- Serengeti National Park
After your breakfast you will thereafter leave for the Serengeti National Park. You will cross Ngorongoro Crater as you enroute, you will stop for picnic lunch late you embark on game drive in the vast plains of the Serengeti National Park (on your way to the lodge) where you will get the chance to see lots of animals and birdlife alike. Among animals that can be seen here includes the zebras, buffaloes, baboons, topis, impalas, cheetahs, leopards and the recently introduced Rhinos, which were the only member of the big Five that was missing in this park. Overnight at.  Meals and overnight at Lobo Campsite 
Day 4: Full day in Serengeti Park
Safari in Tanzania is not complete without a visit to Serengeti National park. At day break you are out to the Serengeti plains for a sunrise game drive that normally offers the only chance of sighting the nocturnal species retiring and also the diurnal species waking up to a new day before you go back  for breakfast. After breakfast you will leave for a full day of game drives exploring the Serengeti. Depending on the season and time of the year, this is where you will witness the magnificent natural phenomenon of the 'Great migration' where more than one and a half million wildebeests accompanied by hundreds of thousands of gazelles and zebras brave the crocodile infested rivers and cross the border into the Masai Mara in Kenya in search of green pastures and water. The resident animals and birds that stay all year round in Serengeti makes sure that the park is must visit whenever one travels to Tanzania. Later in the afternoon you will drive back to the campsite for dinner and overnight at Seronera campsite for dinner and overnight
Day 5: Serengeti to Ngorongoro Crater
After breakfast with your packed lunch drive and game enroute to Ngorongoro Conservation Area. It is your option whether you pass by Oldupai Gorge a historical site whereby the early man lived and can also pass by the Maasai boma if you are interested in the real African life tradition and culture, after your lunch enroute adds to the crater rim for your dinner and overnight at Ngorongoro Simba Campsite 
Day 6: Full day, Ngorongoro Crater
This day we will start early morning at 07:00 for the game drive (with a picnic lunch) inside the Ngorongoro Crater. As very few animals migrate in and out of the crater with its 2000 ft. high walls, you can expect to see lions, elephants, zebras, hippos, flamingos, jackals, rhinos, antelopes, many birds, and other species. Your Driver/Guide will be in contact with other safari drivers and will amaze you with his skill at locating hidden animals. After great exploration in the crater, the driver will drive back to your lodge. For overnight and dinner at your lodge, Twiga campsite
Day 7: Manyara Airstrip – Zanzibar
After breakfast, you will check out before starting your way to the airport for your flight to Zanzibar at around noon. If you like you can visit some of the Masai market or curio shops on the way. Arriving at Zanzibar airport, you will meet our representative who will transfer you to Sunshine Hotel Zanzibar on the North East of Zanzibar island. Overnight at Sunshine Hotel Zanzibar on the North East of the Island. Dinner and breakfast
Day 8-9: Zanzibar Beaches
Relax and enjoy the beaches of Zanzibar, if you wish you can organize some water sports with the lodge. (Option) you can arrange a visit to the spice plantation and the stone town in one of these days or you can do the spice tour on your way to stone town on day 9, and maybe the stone town tour on day 10 if you have a late flight.
Overnight at Sunshine Hotel Zanzibar on the North East of the Island. Dinner and breakfast included.
Depending on your flight time, after breakfast (Option) you can do a guided stone town tour or relax and walk around until your departure time to Zanzibar airport for your flight back home. Breakfast included.
***End of Service***
Having any problem booking this tour?
You may be interested to visit: