Bush and Beach Zanzibar/ 11Days Tanzania safari
Arusha & Zanzibar, Tanzania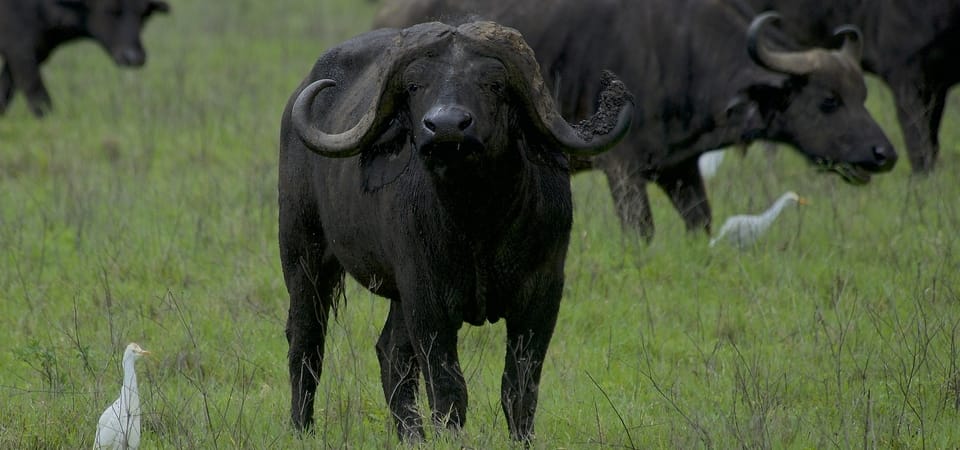 Bush and beach Zanzibar is the best choice for many holidaymakers who are looking for pure nature in this part of Africa. This Tanzania safari tour takes you to our precious Northern Tanzania safari parks of Tarangire, Serengeti & Ngorongoro Crater before flying from Arusha airport to the exotic islands of Zanzibar for beach extension.
Affordable Bush and beach Zanzibar package include five remarkable days of wildlife safari in Northern Tanzania and six days of beach holidays in Zanzibar. This package fits friends, honeymooners, and family and can include luxury, mid-range, or budget accommodation of lodges and tented camps during Tanzania safari and in Zanzibar a beach resort, or boutique hotels.
Please feel free to contact our safari experts to get a package based on your ideas & budget, we have something for everyone!
Our bush and beach Zanzibar safari package based on mid-range accommodation starts when we meet you at Kilimanjaro international airport and drive to your lodge in Arusha. At the lodge, you will meet our safari manager for a briefing, and spend the rest of the day in your lodge, relaxing and enjoying the typical African weather. After breakfast at your lodge, you will meet your safari driver guide and drive to Tarangire National Park via Arusha town.
The Highlights of Bush and Beach Zanzibar 11 Days
Experience the beautiful landscape & wildlife of  East Africa including "The Wildebeest Migration", The big 5 & the big cats
Visit Tarangire National park with a large number of elephant population & the 2 world heritage sites Serengeti & Ngorongoro Crater
Enjoy the authentic interaction as you visit one of the Masai villages at Ngorongoro highlands
Explore the exotic spice islands of Zanzibar & the historical Stone town while enjoying the warm water of the Indian Ocean & the white sand beaches
Trip Style
Comfort & private – Transportation during the safari will be a modified 4 x 4 safari Land Cruiser with photographic roof thatch to ensure great picture at any angle (window seat for everybody). The jeep will be driven by a professional local safari driver guide who will spot all animals that you have dreamed about, he will also take you to the areas that will leave you breathless with wonder & excitement. Accommodation will be nice mid-range lodges & tented camps during the safari & for Zanzibar is a beach hotel & a hotel in Stone Town.
DESTINATION: Northern Tanzania & Zanzibar Beach
LOCATION: Tarangire, Serengeti, Ngorongoro Crater & Zanzibar
BEST TIME TO VISIT: Yearly Around
PHYSICALITY: Relaxed
Our safari trips price starts from $175 per person per day. For more information about your specific safari trip, please get in touch with us. Click here to contact us.
Private transfers in Arusha & Zanzibar

1 Night accommodation at Meru View Lodge in Arusha on B/B

5 Days 4 night private Tanzania mid-range lodge & camp safari

Transportation in a private 4×4 safari Land Cruiser with photographic roof thatch (window seat for everybody)

Service of a professional English speaking safari driver guide

All Accommodation and meals as per itinerary

1.5 liter of Mineral water during game drives

All mentioned activities (Masai village visit)

All national park fees including VAT

Domestic flight Arusha to Zanzibar

4 Night accommodation at Sunshine Hotel Zanzibar on H/B (Sunshine Suite)

1 Night accommodation at Tembo House House in Zanzibar Stone town on BB ( Deluxe Suite Sea front Balcony)
International flights

Optional activities

Alcoholic and soft drinks

Visa fees

Tips/gratitude for safari driver guide & lodge staff (please tip separately)

Personal spending money for souvenirs etc.

Travel insurance and medical evacuation cover
On arrival at Kilimanjaro international airport meet our representative and transfer to Planet lodge in Arusha, This charming lodge is placed in the suburb of Arusha town and it offers stunning views of Mount Meru and Kilimanjaro. Later meet our safari manager for a detailed bush and beach Zanzibar safari briefing.
Overnight at Meru View Lodge. Dinner and breakfast included.
Day 2: Arusha -Tarangire National Park
After breakfast, you will leave for Tarangire National Park. The driving is via Arusha city where you can still do any last-minute purchase, leaving Arusha city you will drive along Masai steppe & across few villages before reaching Tarangire gate. After check-in you will start the game drive right away, the park runs along the lines of the Tarangire River and is made up of low-lying hills dominated by scattered acacia woodland and huge African baobab trees.
Tarangire River and the swamp on the southeast are the main water sources in the entire park and they act as refugee places for wild animals during the dry season. Tarangire is reputed for its large number of elephants found nowhere else in Africa, the rare species of Great Kudu, fringed-eared Oryx as well as the Ash stalling are inhabited the park.
Apart from elephants, you may expect to spot herds of buffalo, zebra, wildebeest, giraffe, hippos, and others, predators like lion, cheetahs, hyena, jackal & the elusive leopard can also be seen. Tarangire is among the places with a high number of bird species, over 400 species of the bird were recorded here which including the migratory birds. later drive to Sangaiwe Tented camp for dinner and overnight.
Overnight at Sangaiwe Tented Camp. All meals included.
Day 3: Tarangire – Serengeti National Park
Our exceptional bush and beach Zanzibar on this day takes you to Serengeti National Park, the drive is along the Great East African Rift Valley and up to Ngorongoro highlands. After check-in at Ngorongoro gate, you will proceed to the crater viewpoint for some fine pictures of the crater floor from the rim.
Then you will drive along the crater rim and down to the endless rolling plains of Serengeti, you will visit one of the Masai villages whereby some Masai warrior invites you & take you in and around their houses with some story of their nomadic life around this area, you will meet the kids and other members of the family & ask questions.
Later they will sing a farewell song that involves jumping high. Afterward, proceed to Naabi Hills Gate for check-in to Serengeti. After registration and other park formalities, start your game drives in the Serengeti. You can have your packed lunch at Naabi Hills gate or at the Copjes (rocky outcropping) just a few steps from the gate. Spend the rest of the afternoon doing a game drive searching for the world phenomena Wildebeest Migration. later drive to the camp for dinner and overnight.
Overnight at Serengeti Tortilis Camps Central Serengeti or similar. All meals included.
Day 4: Full Day of Game drive in Serengeti
Depart the Camp with breakfast box and lunch box in searching for wildebeest Migration, A very much rewarding game drive in the Serengeti will start with the first sun rays at 06:30 with a high possibility of spotting the cat family on the road as they will be avoiding the morning mist, you may also see other nocturnal predators coming back from their long night of hunting and other animals wake up ready to begin the new day.
Proceed to where the wildebeests are packed and spend as much time with the migration of herds, break for breakfast in the bush and proceed with your game drive, packed lunch can be served at Soronera visitors center, after some rest, if you wish you can pay a short visit at the Visitors Center before embarking with your afternoon game drive. Wind up this day of your bush and beach Zanzibar trip by driving back to the camp during the sunset.
Overnight at Serengeti Tortilis Camps Central Serengeti or similar. All meals included.
Day 5: Serengeti – Ngorongoro Crater
After breakfast your bush and beach Zanzibar safari will depart for Ngorongoro and ascend 600 meters into the crater floor for a wonderful game drive, ascending is along the very stunning road. Ngorongoro Crater is referred to by many as the 8th wonder of the world and the Eden of Africa where the Big Five which includes buffalo, elephant, rhino, leopard, and lion can be seen in the course of one day of a game drive, other animals to be seen are eland, topi, zebra, warthog, wildebeest, etc.
Another drow card in this picturesque crater is the dense number of predators which include lions, hyenas, cheetahs, jackals, and the ever-illusive leopard that needs trained eyes to the sport. You will also visit Lake Magadi the large but shallow alkaline Lake on the northwest corner of the crater frequently visited by a flock of flamingos & hippos. Packed lunch will be served at the picnic site inside the Crater floor. Later afternoon drive to Margera Valley lodge in Karatu town for dinner & overnight.
Overnight at Marera Valley lodge in Karatu town. All meals included.
Day 6: Karatu – Arusha – Zanzibar
After leisurely breakfast, check out and drive and drive back to Arusha airport to catch your flight to Zanzibar Island. On arrival at Zanzibar airport meet our representative and drive to Sunset hotel Zanzibar, at the hotel, you will go through your bush beach Zanzibar safari program with our representative before he leaves you to enjoy the beach holidays.
Overnight at Sunshine hotel Zanzibar in North East of Zanzibar island. Breakfast and dinner included.
Day 7 to 9: Zanzibar beach
Spend 3 days relaxing on Zanzibar beaches and if you wish you can engage yourself in some sea sports offered by the by your hotel.
Overnight at Sunshine hotel Zanzibar in North East of Zanzibar island. Breakfast and dinner included.
Day 10: Zanzibar Beach – Stone Town
On this day of your bush and beach Zanzibar trip, we take you to our Stone Town (option) en route you can do the famous spice tour guided by a very informative and knowledgeable guide. This experienced guide will sample some of the finest spices and herbs and explain their uses in cooking, Cosmetics, or medicinal.
You will then have a chance to test most of the tropical fruits growing on the Island depending on their season. Afterward, proceed to the Stone Town and heck in at Tembo Hotel in Stone Town, spend the rest of the afternoon touring around the historical Town of Zanzibar. See about Zanzibar Island tours
Overnight at Tembo Hotel in Stone Town. Breakfast Included.
After breakfast at the hotel, spend a morning at leisure, and depending on your flight time we will take you to the airport for your departure flight back home. End of this affordable Bush and Beach safari and Zanzibar
We mostly advise your departure flight to be at Zanzibar airport however, if departing at other airports a domestic flight can be arranged at extra cost.
Regardless of your budget, our 11 days bush and beach Zanzibar safari program can be customized accordingly to meet your ideas and aspiration. For more information, clarification please contact our safari experts by Email and make your dream bush beach Zanzibar safari package.
All accommodation is subject to availability.
***End of Service***
Having any problem booking this tour?
You may be interested to visit: