3 Days Tanzania Family Safari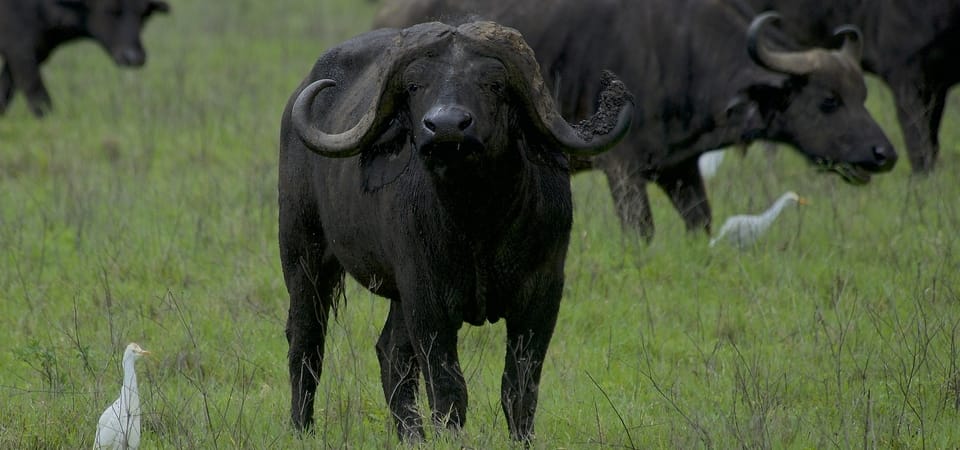 Tanzania Family safari special is one of the most requested programs, it is family happiness that every parent desires. We will take you to where you have never dreamed of, every day will be a new experience. Think of African wildness, a pride of lion surrounding your safari jeep in the morning, avoiding the morning mist. Thousands of wildebeest, zebra, and gazelle chucking dust into the air, and hyenas are busy fighting to get a piece of old carcasses then, know that you're in "Wild Africa" in The Serengeti National Park.
All of these have driven us to design an affordable Tanzania family safari package that involves game viewing, nature walks, culture tours at Lake Eyasi, and lastly flying to the spice islands of Zanzibar for beach holidays. This combination allows your family to have different tests of pure African nature.
Our safari trips price starts from $175 per person per day. For more information about your specific safari trip, please get in touch with us. Click here to contact us.
Arrival & departure transfers

1 Night accommodation at Planet lodge in Arusha on B/B

Transport & wildlife drives in modified 4×4 Land Cruiser with a photographic roof hatch. window seats are guaranteed.

Service of a Professional English speaking safari driver guide and a private chef

All meals as per itinerary

1.5 l Mineral water per person per day during game drive

Overnight stays in tents

Tents, mattresses & camping equipment

All park fees
Sleeping bag but can be arranged upon request

Drinks & beverages

Visa fees

Tips/Gratitude for safari guide & cook

Personal spending monies for souvenirs etc

Travel insurance
Day 1. Arusha – Tarangire National Park
After breakfast, we meet you at your lodge in Arusha for a short safari briefing then drive to Tarangire National Park. On the way, you will pass at the middle of Arusha town for any last-minute purchase before heading to the bush. This Park is known for its huge Elephant population and giant Baobab trees. Over 6000 Elephant has been recorded in this park moving around Tarangire Lake Manyara's ecosystem.
The park derives its name from the famous River (Tarangire River) that crosses at the middle of the park and saves as a permanent source of water in the entire area. The park has got a beautiful landscape and it is home to some rare animal species like Lesser and Greater Kudu, Oryx and the Ash stalling, lion, leopard, hyena, jackal, buffalo, giraffe, wildebeest Zebra & many antelopes can be spotted in this park. Late afternoon drive to Migombani campsite or similar close to taking Manyara. All meals included.
Day 2: Tarangire – Ngorongoro Crater
3 Days Camping Safari Tarangire, Ngorongoro Crater & Lake Manyara continues on this day as we take you to our beautiful Ngorongoro Crater. After breakfast at your campsite depart for Ngorongoro and descend into the Crater for a wonderful game drive (picnic lunch will be served on the crater floor). Ngorongoro Crater is often defined as one of the wonders of the world, mistakenly called a Crater but it is rather the world largest unfolded volcanic caldera and a natural sanctuary for some of Africa's densest animals populations.
It is one of the few places where the rare black rhino can be observed in their natural habitat. The crater has about 2000 ft high walls and very few animals are migrating in and out of the crater. You can expect to see lions, Hyenas, Jackals, elephants, zebras, hippos, rhinos, antelopes, and many bird species including flamingos. With a bit of luck, the 'Big Five' can be spotted in one day of game drives. End up this day by driving up & out of Ngorongoro conservation area then down Migombani Campsite or similar close to Lake Manyara
Overnight at Migombani Campsite or Similar close to Lake Manyara. All meals included.
Day 3. Lake Manyara National Park – Arusha
After breakfast at your campsite drive to Lake Manyara National park for game drives. Lake Manyara is a beautiful & evergreen park due to underground water streams flowing from the Great Rift Valley to the Lake.
Park's varied habitats with plenty of water and fodder attract a wide variety of wildlife including herds of African elephants, buffalo, zebra, impala, hippos, giraffe,s and many antelopes. The famous Lake Manyara tree-climbing lions and other predators can be seen in this park. Massive but shallow soda lake is home to some colorful flamingos and other aquatic birds feeding on algae and other water creatures.
Late afternoon (Depending on your flight time) drive back to Arusha via Mto wa mbu town for overnight or drop off at the airport. (If you wish you can visit some Masai market on your way back to Arusha).
***End of Service***
Having any problem booking this tour?
You may be interested to visit: