14 Days Great Migration & Zanzibar Vacation
Arusha & Zanzibar, Tanzania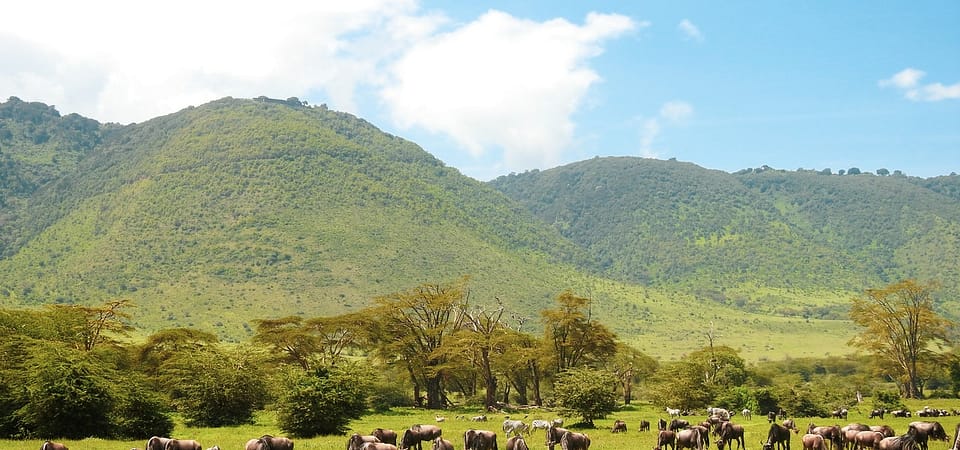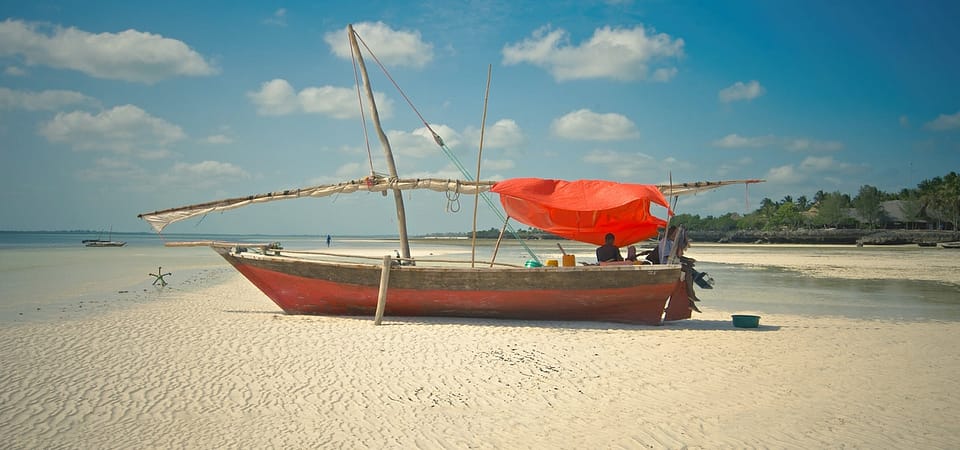 +2
Experience an exciting combination of Tanzania mainland safaris and Zanzibar. Take in the wonders of the amazing Ngorongoro Crater, Arusha National Park, the world-famous Serengeti National Park, and the tree-climbing lions of Lake Manyara all before ending up on the exotic island of Zanzibar. You'll be living the high life in comfortable accommodation deep in the bush, staying in large rooms with private verandahs and full en-suite facilities, as well as small lodges, such as the fabulous lodge located on the rim of Ngorongoro Crater. After it all, you'll unwind on the white sands of Zanzibar. You'll be amazed by all that Tanzania has to offer.
Our safari trips price starts from $175 per person per day. For more information about your specific safari trip, please get in touch with us. Click here to contact us.
For the Zanzibar Tour, the price starts from $75 per person per day.
Airport and hotel transfers in private car

Domestic flights from Arusha to Zanzibar & from Zanzibar to Dar es Salaam

private safari & Zanzibar

Transport and wildlife drives in modified 4WD Land Cruiser or Land rover with photographic roof hatch

Services of a professional English speaking safari guide or (of your request)

All wildlife reserve entry fees

All game drives as mentioned

All accommodation as mentioned in itinerary

Private tours on Zanzibar

2 ltr mineral water / during game drives
Departure Taxes

Entry Fees

5 Star Accommodation

Airport Transfers
Day 2: Relaxing in the lodge
Today is meant to be a relaxing day – choose to linger at the lodge and be spoiled by the staff or save up your energy for the range of activities you can choose from! One possibility is to go on a beautiful mountain-bike ride which starts approximately two kilometers outside of the town of Arusha and leads you through different African villages and through banana plantations and the forest to a beautiful waterfall. A short hike takes you on a refreshing swim in the cold water beneath the falls. You will have your lunch in quiet surroundings amidst singing birds and meandering water and if you keep your eyes open while riding back, you might just spot some of the animals of the forest
Day 3: ARUSHA NATIONAL PARK
Today you will go for your first real game drive. After a delicious breakfast, your guide will start the car and commence the drive to Arusha National Park!
The Arusha National Park is known for its abundance of tropical birds. With over four hundred different species in this relatively small park, you can see them easily when driving through the tropical rainforest! You will probably spot the Silvery Cheeked Hornbill and in some seasons the park's lakes are filled with thousands and thousands of flamingos, including the rare Greater Flamingo. The park also has some beautiful craters, waterfalls, mountains, and grassy planes.
Arusha National P is known as the home of the rare Black and White Colobus Monkey, which you can recognize by its long tail. Its name stems from its blunt thumb: Colobus is from the Greek Kolobos, which means stump. It's a rare monkey and that makes it the reason to visit the park.
Accommodation: Settlers Executive Lodge
DAY 4: Relaxing at the lodge with a swimming pool
Relaxing at the lodge with a swimming pool
Optional: Beautiful nature & wildlife mountain bike tour Arusha
DAY 5: TARANGIRE NATIONAL PARK
After a delicious breakfast, you will drive to Tarangire National Park. This park is well known for its big groups of elephants and the huge amount of giant baobab trees that can live for hundreds of years. In the dry season, it's possible to see groups of up to 250 elephants here! They can weigh up to six thousand kilos and have a special technique to draw water from the baobab trees. Your private guide can tell you everything about this.
But Tarangire has many more wild animals, which you can spot most easily at the Tarangire River or Lake Barunge – the main water source of the park – when they come to relieve their thirst.
Accommodation: Sangaiwe Tented Lodge is located at one of the most beautiful spots of the Tarangire region, with an amazing view over the Tarangire Savannah. If you are lucky, you can spot elephants and other animals while hanging out in the lodge. But be aware – most animals love walking around in the early hours of the day before the sun gets hot. So if you really want to see them, you need to be a bit of an early bird!
DAY 6,7&8: SERENGETI NATIONAL PARK
The highlight of the safari awaits you today – Serengeti National Park. Serengeti NP is widely known as the place to go on safari, mostly because of the great migration. Many of the most impressive nature films are shot during this movement of large animals, and together with your guide, you will witness for yourself the enormous, stampeding herds on their search for food. An experience never to forget!
The word Serengeti stems from the Maasai language and literally means endless plains. Many predators roam these vast grasslands; over four thousand lions, 225 cheetahs, a thousand leopards, 3500 hyenas, and hundreds of wild dogs! And of course, plenty of other beautiful animals, which your guide will be delighted to search for together with you. Are you ready for this?
Accommodation: Thorn Tree Camp is a beautiful, modern, tented camp in the Serengeti National Park. Here you can enjoy the Serengeti as it's supposed to be enjoyed – feeling one with nature.
Thorn Tree is known for its quality service and beautiful food. Guests often describe their stay as the experience of a lifetime, far above their expectations of a 'camp'!
DAY 9: NGORONGORO CONSERVATION AREA
Today you will visit one of the seven African wonders –  the Ngorongoro Crater, created when a huge volcano erupted two million years ago. The fertile lava has created a unique ecosystem; the crater has the highest concentration of animals anywhere in Africa! While descending from the rim onto the crater floor you will be surrounded by the most beautiful animals. When below, the views are astounding – you won't know where to look!
The Ngorongoro Crater is home to many lion families, buffalos, zebras, wildebeests, and many more species. And nowhere else offers a chance as good as this to spot the rare black rhino. So if you want to see the big five – this is the place to be!
Accommodation: Hhando Coffee Lodge lies at the edge of the beautiful Ngorongoro Conservation Area. As the name implies, the lodge is built next to a coffee plantation, so you can enjoy a delicious cup of fresh local coffee in the morning. And if this makes you curious about the plantation, you can book a tour that will teach you everything about growing coffee here. If, on the other hand, you prefer to stay in the lodge you shouldn't be surprised if you encounter a group of elephants, buffalos, baboons, or other animals!
Day 10-13: A Visit to Bounty Island Zanzibar
Today your flight to Zanzibar leaves at 1.30 pm and takes an hour and forty minutes. One of our drivers will be there to pick you up and bring you to your hotel.
Real relaxation starts here! Enjoy tropical Zanzibar! The crystal clear water of the ocean and the white sandy beaches are almost too beautiful to be true. Spoil yourself by relaxing under the palm trees and enjoying the wonderful food and beverages of Zanzibar.
There is plenty to do in Zanzibar. The island has a rich history and a visit to impressive Stone Town with its Arabic influences can't be missed. But the stunning ocean and the interior of the island also offer plenty of entertainment with a wide variety of activities.
Zanzibar is known as the place to be for holidays in Africa. The sandy white beaches lined with palm trees and the crystal clear, deep blue ocean are known all over the world. The island lies in the Indian Ocean about fifty kilometers from the Tanzanian mainland. Together with Pemba and Mafia, it belongs to a group of islands known as the spice islands, because of the many spices that grow here. Pemba lies north of Zanzibar and Mafia is found to the south.
Day 14 Enjoy a bit more before going home
Sadly, this is the last day.
Having any problem booking this tour?
You may be interested to visit: